A Deep Dive Into Snow Teeth Whitening:
Snow Teeth Whitening is an oral care kit that offers professional whitening at home. The product is intended to be used to fight the effects of yellowing or staining and can be applied with no assistance for the duration of the treatment period.
Snow Teeth Whitening starts by applying a whitening serum to clean teeth with the included brush, then having the user bite down on a mouthguard with an activating light inside. The mouthguard should be held for several minutes to ensure full effect.
When applying the serum, users should be careful to avoid their lips, tongue, and gums, as the serum can cause a burning sensation in these areas. These effects, along with overall sensitivity of inflammations, can be easily preempted with a gum care product such as Dental Pro 7.
The mouthguard is powered by connection to a mobile device and includes Apple, USB, and micro-USB adapters for added convenience. Once treatment is completed, both the mouthguard and mouth should be thoroughly rinsed.
Who's It For?
Snow Teeth Whitening is for adults with stained teeth that resist ordinary oral care products. The product is ideal for anyone looking to avoid painful and costly professional care to whiten their smile.
The Snow system is not recommended for infants or small children and may pose a danger due to the size of the mouthguard. Buyers with previous oral health issues or sensitivity to the ingredients in the whitening serum should use this product only after a qualified medical practitioner has been consulted.
Related Reading: Crest Whitestrips Professional Effects Review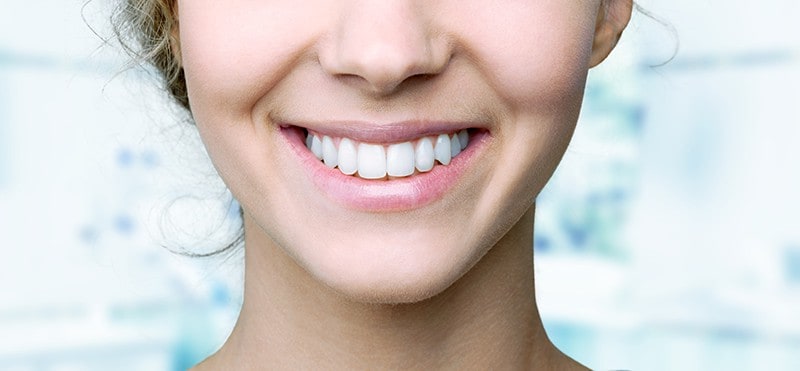 What We Like About Snow Teeth Whitening:
This product has a growing number of satisfied users, and many report it being far more successful than medical procedures or similar self-treatment kits. Snow works on all manner of stains and discoloration and has been reported to give immediately noticeable results.
The promising results are backed up by a simple application procedure and a guarantee to replace defective products. It is worth noting that the serum can be purchased or refilled separately, making the product a lasting solution rather than a single-use item.
What We Don't Like About Snow Teeth Whitening:
Snow Teeth Whitening is a medical product still in its infancy, and so it may be some time before it can be genuinely accepted as a mainstream alternative to professional whitening. Changing regulations or new legislation may affect the product in the future.
As with many home treatment products, misuse can be potentially harmful to the buyer or their household. Additionally, the power cord for the activating light is shorter than we would have liked and does not adapt to newer Apple phones or USB-C outlets.
Pros
Easy to use
Treatment is quick enough to integrate into an existing morning routine
Serum is easily replaceable
Immediately noticeable results against all kinds of staining
Cheaper and more comfortable than professional whitening
Cons
Product is relatively new and may not be as effective as early reviews indicate
Power cord is short and does not have modern adapters
What's Included:
This kit contains the LED mouthguard and several wands of whitening serum, which can be replaced as they are used up. There is also a guide with instructions for the product and a drawstring storage bag.
Snow also includes an illustrated scale to help diagnose what degree of treatment your teeth need and a pamphlet of oral care tips to keep your teeth clean in the future.
Not included is an adapter for more recent power outlets or an extension for the power cord that will give the user some freedom of movement. Also missing are the ancillary products that Snow recommends be used in connection with this one, such as different strengths of serum for different cases or the remineralization gel recommended to restore enamel over prolonged periods of treatment.
Overview Of Features:
Snow Teeth Whitening works around the patented serum, sold in several strengths for different degrees of staining. The wands distribute serum by a twist handle similar to that of a glue stick and are long enough to apply serum easily even to the molars.
The mouthguard contains a light-emitting diode that activates the serum and begins the whitening process. It is built of non-toxic rubber and is of comfortable size to hold in the jaw, allowing a user to continue their morning or evening routine during treatment.
Although the results should begin to show immediately, the recommended treatment regimen for full whitening can last up to two weeks for serious cases. If the condition persists, a stronger serum or professional medical advice may be required.
As a matter of humane interest, at no point in the development was this product tested on animals. Snow has spent over two million dollars on producing this system and has pledged to divert portions of the proceeds to providing it to those who cannot afford proper oral health care on their own.
Review Summary:
Snow Teeth Whitening is an optimal choice for those with otherwise exceptional oral health who are plagued by chronic staining or calcified discoloration. Snow offers a simple procedure for a whiter smile without any invasive treatments or costly appointments.
Many buyers are quick to point out that the treatment is quite painless, and carries not even the normal sensitization that other home treatments cause. The entire procedure takes not more than thirty minutes and is comfortable enough to be part of your everyday routine in the morning or evening.
Snow has spent more than two million dollars on this system, and the serum is in a continued state of improvement. They have already accumulated a long list of satisfied customers, including several celebrities, and they back every product with a five-year guarantee.
As it is a relatively recent medical product, buyers should be aware of changes in legislation and regulation as time goes on. This is especially relevant for international buyers, who may experience difficulties shipping such an item across borders.
Snow has taken care to make their product as safe as possible to use, and even if small amounts of serum are ingested there should be no ill effects. Buyers must still be wary, though; discontinue use immediately and seek medical attention if the serum causes any allergic reactions or if oral health deteriorates after use.